Sustainability: What holds our world together.
Our civilization and our way of life are in no small part based on how we managed to find a secure and permanent means to connect parts together. Lines are not what connect us, but rather spiral structures: such as the spiral staircase used to climb to great heights or the double helix of our DNA. Those who wish to create connections that will endure for generations have to spin in circles, literally. Circularly, we can reach new heights.
Growth is deeply ingrained in Würth's DNA. And we have grown alongside our connections. We connect materials, but most of all we connect people, industries, and many different perspectives. As a family company, we aspire to ensure that these connections last, that this foundation remains stable for generations to come, and that everyone benefits from the growth.
It was possible to create and foster these connections in the blink of an eye that constituted the last several decades driven by a linear economy: mining, sourcing, production, distribution, disposal. However, a long-term perspective requires something that we at Würth understand as a matter of principle: a circular connection!
Three transformation areas on our path to a circular economy
Strong connections can only survive in a hospitable environment.
Strong connections require materials and resources.
Strong connections form between people when they treat each other fairly.
For us, the three transformation areas on our path to a circular economy are clear: Climate, material life cycles and social standards.
The future viability of the Würth Group depends on creating circular connections, which in turn result in endless new possibilities for future generations. We are striving for climate neutrality by using renewable energy sources. We are establishing closed life cycles for commodities and materials along complex supply chains. We are endorsing fair cooperation within our global supply chain.
The solution is to provide a solid foundation for our system of values and our culture that is fair for future generations.
Bettina Würth, Chairwoman of the Advisory Board of the Würth Group
Climate
A strong connection between people, businesses, and their environment: For the Würth Group, this means avoiding direct and indirect greenhouse gas emissions that are harmful to the environment in the long term, including along the supply chain. If emissions cannot be avoided, we attempt to reduce them to a minimum. We plan to offset all greenhouse gas emissions that cannot be avoided or minimized with climate action projects.
First and foremost, we have to ensure that our transition to climate neutrality is quantifiable. To assess this, we calculate the greenhouse gas emissions along our value and supply chain. The Würth Group bases its understanding of climate neutrality on the Corporate Standard of the Greenhouse Gas Protocol. With the climate footprint analysis, we create transparency regarding various greenhouse gas emissions and their sources. This forms the basis of our climate strategy.
Material life cycles
Resource scarcity and rising raw material prices are just the start. In a matter of five years, the global economy managed to extract a quantity of raw materials equal to the size of Mount Everest. This mass consumption of resources is increasing. How can we ensure the availability of raw materials and supply security in the future as well? The circular economy offers companies a common, forward-looking basis for action. The basic understanding follows the Cradle to Cradle® design principle, with a focus on using material life cycles as a qualitative foundation for growth. Our aim is to pave the way toward decoupling growth from the consumption of finite resources.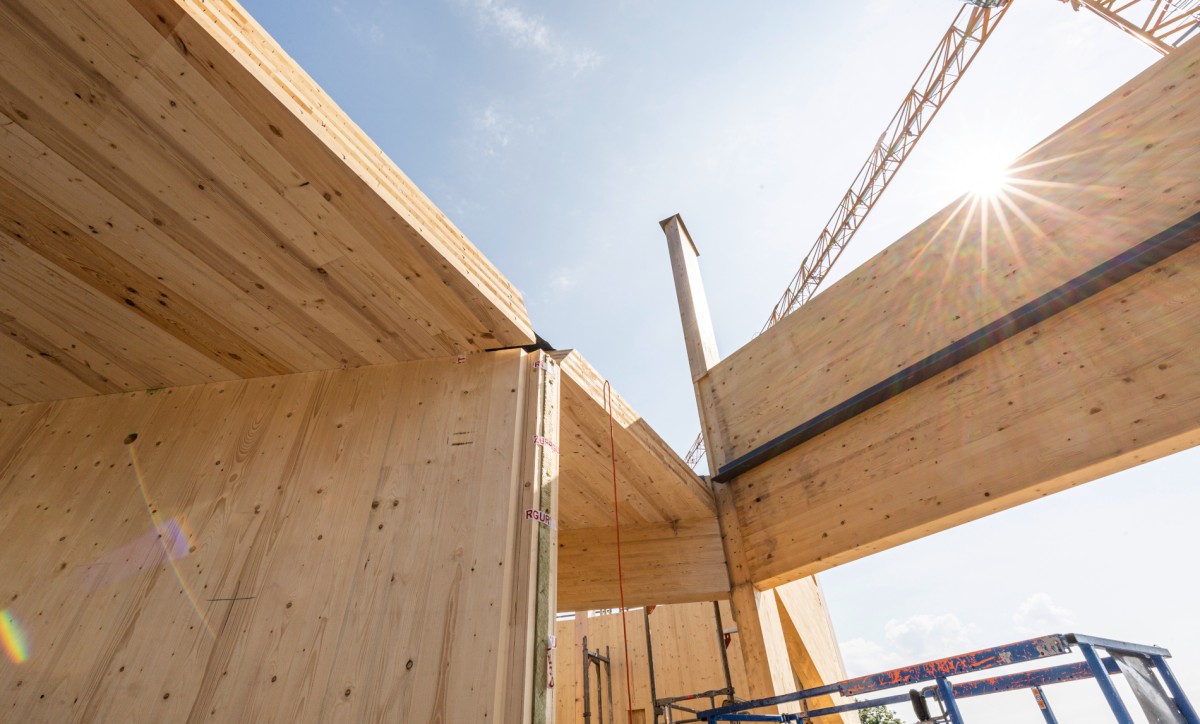 Social Standards
We have always sought strong connections between people and across different perspectives: We believe in the familiar concept of a community that draws strength from a safe environment. We aspire to spread the culture of a fair and participatory community around the globe, including people and regions along our diverse supply chain.
Defending human rights, safe working conditions, fair remuneration, anti-discrimination, and anti-corruption—social criteria play an essential role in enabling companies to transition to sustainable business practices. Along a complex supply chain, we uphold our due diligence by establishing standards, mitigating risks, and advocating fair cooperation. As the Würth Group, we endeavor to preserve the livelihoods of future generations. Therefore, developing social solutions is essential on our Circular Way. This means identifying, assessing, and raising awareness for social disparities.
By means of a supply chain management approach based on global guidelines, we can help make the lives of people in countries with widespread social and ecological risks more equitable, safer, and more participatory, while also protecting their resources. The circular economy is only possible in circular supply chains. One organization alone cannot close an entire material cycle. This is only possible if we work together. How could our Circular Way hope to work without a secure meeting platform for all people and regions in the Würth world?